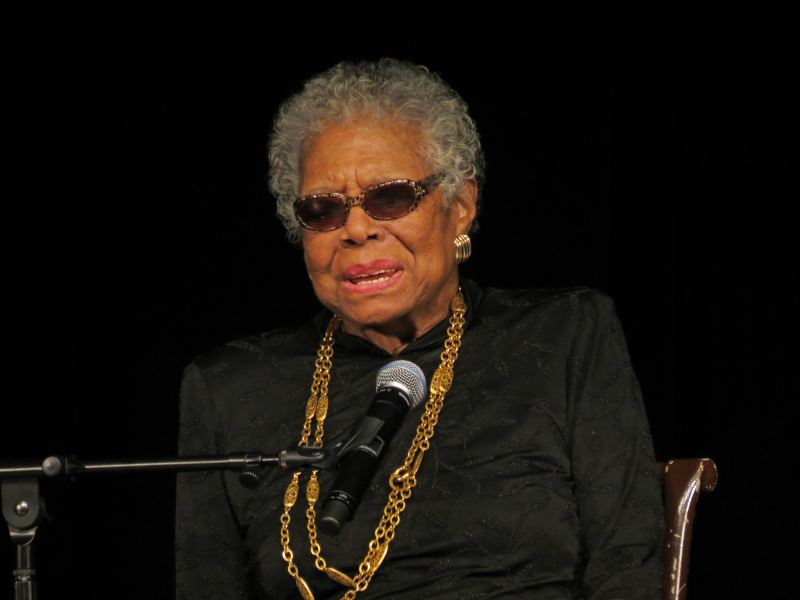 As today is International Women's Day which celebrates the social, economic, cultural and political achievement of women I'd like to recognise the public speaking prowess of some of my favourite female speakers.  In my view, not only do these women lead the way in showing us how to speak with power, passion and grace they have also been instrumental in changing the world each in their own unique way.
There are so many amazing women who share a powerful and inspirational voice in the world both in the past and still today but for the sake of brevity I would like to acknowledge and comment on just 8 of them.  These are among my favourite speakers and in no particular order I'd like to share them with you.
Michelle Obama
Less than a year ago I wrote an article called '8 Mindful Presenting Lessons from Michelle Obama'  who gave an impassioned speech at the Democratic National Convention. In that article I wrote 'She united a convention hall and brought them to their feet through the sheer power of well-chosen and mindful expression.' My greatest personal challenge listening to Michelle Obama speak is trying to work out who is the most eloquent and powerful speaker, her or her husband Barack Obama.  Apart from Barack Obama's masterful use of the power I think she just beats him to the post.
Marianne Williamson
As a spiritual teacher, author and speaker has me connected with every word she speaks each time I listen to her, especially at a live conference.  I wrote about the commencement speech she gave to the University of Southern California in an article called 'Presentation Skills: 'It depends on your telescope' where I said, 'Marianne Williamson speaks with such passion, grace, belief and authenticity that it's hard not to be moved by her address.'
Hillary Clinton
Despite her recent loss in the American Presidential Campaign many would argue that during her campaign and her many speeches before that she made quite an impact on her audience. Following her speech at the 2016 Democratic National Convention I published another article called, 'A 60 Minute Masterclass in Public Speaking: Hillary Clinton.' In that article I wrote about 18 lessons we could all learn from her brilliant speech.
Maya Angelou
Some of the most wonderful words of wisdom and powerful quotes that we could apply to the world of public speaking came from Maya Angelou; "I've learned that people will forget what you said, people will forget what you did, but people will never forget how you made them feel." She has inspired millions across the world through her poetry and speeches and one of my personal favourites was the beautiful poems she recited at the 1993 Presidential Inauguration; 'On the Pulse of Morning.'
Oprah Winfrey
Recognised as one of the most loved and influential people in the world, Oprah Winfrey among her many other talents and gifts is a powerful speaker in her own right. I believe it's her authenticity, humility, wisdom and grace that captures the hearts and minds of millions of people across the word each time she speaks.
Margaret Thatcher
I was 16 years old when Margaret Thatcher became Prime Minister of the United Kingdom and each time I heard her speak on television I remember thinking how scary she sounded to me. Whilst I'm sure she had the same impact on many adults at the time it was only as I grew much older that I realised something else.  Whatever you may think of her political views and leadership she was certainly a force to be reckoned with and delivered results. She learned how to make her voice heard and to speak with power and impact.
Sheryl Sandberg
Talking about politicians, poets, spiritual speakers and talk show hosts is one thing but there are also many extremely powerful female speakers in the corporate world too. Sheryl Sandberg, the COO of Facebook is a great example. She speaks with passion, authority and humour, tells personal stories and challenges her audience to think.  In her Ted Talk 'Why we have too few women leaders 'she also very cleverly uses the rule of three.
Brené Brown
With almost 30,000 000 views on TED, the research professor Brené Brown is another speaker to be admired that we can learn a great deal from. Last year I wrote an article about her called, 'Presenting the Power of Vulnerability in Public Speaking  which I summarised as, 'A powerful, thought provoking and deeply engaging 20 minute talk all wrapped up in authenticity and vulnerability.'
On International Women's Day women all over the planet unite to persuade the world to recognise gender inequality. In the coming together to also celebrate the achievements of women who have overcome these challenges the courage and mindfulness to have their voice heard as public speakers is extremely powerful.
I really hope you enjoyed this post. If you did, please feel free to share it through your preferred social media channels below and subscribe to our mailing list so you won't miss any future posts.
If this article has inspired you to learn a little more about how effective your presentation skills are you may want to take a look at our presentation training and presentation coaching pages to see how we may be able to help you. You will also find a great deal of really helpful 'free' information in our Learning Centre.
Image Courtesy of: Flickr.com