Proven Presentation
Training

Mindful Presenter's high impact presentation training delivers results. Our presentaion courses are mindfully tailored, specifically for your organisation and team. Our practical, interactive presentation training course will increase your teams influence, impact and presentation skills. We believe that every conversation in business today is an opportunity to connect. We deliver presentation skills training that leads change.
Confidence can be an incredibly helpful feeling to call on when presenting.
Presenting at work can feel daunting for many people. It can be an anxiety provoking and stressful experience for even the most experienced professionals.
Help your team to build confidence when presenting, through developing their natural presentation style.
The mindful approach to presentation training courses
Mindul Presenter will help your team to build a rapport with colleagues and customers which creates trusting and highly effective relationships. We will help them to find, value and express their natural voice. Whether it's your body language, verbal expresssion, confidence or content, we can help you craft and deliver great presentations.
Communication and influencing skills
Our in-house, presentation Skills training course gives your organistation a platform to review and improve their communication and influencing skills. Your team will learn the communication skills to enable them to present at a more advanced level.
Our face to face and online, virtual courses will help you and your team to communicate their ideas with confidence and impact, motivating any audience to act.
Most of our courses are held in-house but if you're looking for an individual place on one of our public courses you can book HERE.
A unique presentation training course
Ask us about our in-house training courses which are tailored for you and your team. Whether it's in-person, face to face or virtual, online presentation training, we deliver results.
We know what it takes to deliver powerful and memorable presentations. Whether it's in the board room, at team meetings, sales pitches or speaking at a conference our course aims to give you everything you need to craft and deliver a memorable presentation.
Connect with impact
Our training courses are crafted to significantly improve your organisations speaking skills, equipping your team to make powerful presentations. Our in-house workshops will give your team all of the powerful tips, techniques and strategies to reduce nerves in presentations and to speak with confidence and presence.
Career success
Whether you join our in-person workshop or online course, we know exactly what good presentation skills look like and will coach you to deliver results each time you speak.
Creating real and sustainable change
We are passionate about helping professionals to deliver great presentations. That means that every presentation Skills training course or coaching session we design and deliver is focused on your personal goals. Mindful presenting isn't just about training, it's about creating real and sustainable change.
Changing Business
One Presentation at a Time
We will design and deliver the perfect learning experience to give your team the confidence to speak with presence and purpose. Tailored precisely for you and your business our expert coaches will inspire and equip your team to craft and deliver powerful presentations.
Helping businesses to connect, not simply inform; our in-person and virtual presentation skills training course helps professionals to:
Connect with any audience and inspire action
Stay calm, focused and present
Find their authentic voice and style; connecting emotionally as well as intellectually
Speak and present in a way that is clear and compelling
Speak with confidence and overcome nerves
Present with impact when working remotely online
Bring dull or complex content to life
Craft and use high impact visuals
Handle difficult questions with confidence
Our presentation training is delivered either face to face or virtually
This course will give you comprehensive, practical skills for crafting persuasive presentations and delivering them with lasting impact.
We will craft and deliver online training courses, virtually via Zoom or in-person at your offices.
There are many different types of presentation. Whether it's a PowerPoint presentation, team update, board meeting keynote or sales pitch, we have the expertise to take your professional development to another level.
Powerful presentation training in just one day
We wouldn't dream of turning up on your doorstep with a generic 12-point training plan.
Our approach is far more mindful. We begin by learning as much as we can about your organisation and team.
Your culture
What you stand for in terms of values
The collective and individual communication strengths and challenges of your team
Exactly where you need help
Coaching and feedback
Our course content is tailored  specifically to the skill level  of your team. With a maximum of six people on each workshop there's time for plenty of coaching and feedback.
If you want a course that fundamentally changes the way your team presents and speaks in public and how they connect with their audience, we have the perfect solution for you.
Tailor-made presentation training that delivers results
For us the learning process begins with in-depth discussions with the training sponsors, followed by online questionnaires for the team.
We then tailor-make the perfect learning experience for your team once we have a good understanding of who they really are.
Many of our clients prefer training to take place in person, at their offices. Plenty of others have invested in the idea of a virtual presentation skills training course. We will do what works best for you and your team.
High impact presentations
Whether your team are experienced presenters or just starting out, we'll show them how to create interactive, high impact presentations which are memorable and deliver results.
Our Presentation Skills Training Courses tailored to focus on specific challenges and experience levels within your organisation.
Most of our clients choose one or two day, group workshops, although we also offer one to one coaching.

What happens during the presentation training course?
Our presentation skills courses are proven to significantly increase your results by your coaching your team to make a dynamic impact in front of any audience. Our objective is to help them to enjoy presenting and learn everything they need to know to capture and keep the attention, interest and curiosity of the audience. They will enjoy a stimulating journey of learning how to connect with any audience emotionally as well as intellectually.
Whether we are together in-person or virtually it's a rewarding and immersive learning experience.
Our training aims to help your team to:
Feel more confident when presenting and speaking in public
Speak with greater clarity and conviction ensuring their words count
Craft and deliver a message which is relevant, rich and compelling
Influence, persuade and pitch to any audience
Identify, develop and harness their personal presentation style
Present authentically and in a way that is inspiring
Most importantly, we will focus on their personal challenges and objectives and they will receive plenty of coaching and feedback.
I've attended many presentation skills course but this was far the best, key points that were easy to remember. Excellent thank you.

I just wanted to give a thanks for the training workshop. I delivered my presentation to a group of 20 company directors last week and it went really well (I think)! I spent a lot of time employing some of the tactics learned and made sure to 'be in the room' beforehand. My warmest thanks to you for your help.

Yesterday was undoubtedly one of the best training courses I have had in over 25 years of teaching. Your expertise was shared in such a motivating and genuinely fascinating way. There was So much for us (me) to take away and use, not just in my role as consultant but in the classroom too. You have given me so much confidence and wise counsel to address some areas where I can improve.

The whole day was brilliant and I certainly took quite a lot away from it. Any training is useful, but when the training is enjoyable, relevant and worthwhile, it becomes invaluable.

Please can I send you my sincere thanks for your time, insight, expertise and enthusiasm. I can genuinely say that I have never enjoyed a workshop quite so much, or found it so useful. In addition to learning what we should do, I found it equally beneficial to hear about things to avoid. I now need to completely re-think the way I deliver my presentations, but I'm seeing this as a positive and exciting challenge rather than a chore. Thanks again for being so brilliant.

Thoroughly enjoyed the content, the way it was delivered with clarity and the interactive nature of the content and the immense enthusiasm and coaching that you shared with all of the team. I've certainly taken away a huge numbers of multiple learnings in particular the guidelines of creating presentations that provides the opportunity to connect with the audience.
Presentation Skills Masterclass
The Mindful Presenter presentation skills masterclass seminar is like no other. Sharing insights, tools and extremely powerful techniques from our highly acclaimed presentation skills courses we will show your team how to develop exceptional communication skills.
If your business would like to inspire and equip your team to take their communication skills to a whole new level we will craft and deliver the perfect experience for you.
Leading the way in high impact presenting
Sharing powerful, advanced communication strategies in a way that is fun, inspirational and interactive. If you book one of our highly recommended presentation skills training seminars, we will help drive your business even further.
From 20 delegates to over 2000, however large your event may be, let us help your team to find their true voice and lead each time they speak.
Presenting Skills Training for Conferences
Many of our clients find themselves presenting at conferences and events in the UK and Internationally.
With such a vast range of presenting styles, trying to connect with audiences of hundreds or even thousands of people it's critical that your presentation or speech is carefully crafted and eloquently delivered.
Influence, inspire and lead 
Every conference presentation and public speech is an opportunity to influence, inspire and lead people into action. It can be a stressful and anxiety provoking experience for even the most seasoned presenter because the stakes are high. Your reputation and credibility are under the spotlight.
Prepare and Deliver a Brilliant Presentation
Whatever your ability or presenting style we will coach you to prepare for and deliver a presentation which will ensure that you connect with your audience in a way they will remember for all of the right reasons.
Our mindful approach will keep your audience engaged and compelled throughout your conference speech.
Refreshing, rich and rewarding
Whatever your content may be, your greatest challenge is to bring it to life in a way that is refreshing, rich and rewarding.
Presentation Training for Students
We love to help University and College students to present with greater confidence.
We offer presentation skills training for student development programmes. Student conferences benefit greatly from our training. In addition, we help students to overcome the fear of public speaking. As a result, they learn how to craft and deliver presentations which are creative and compelling.
Mindful Presenter believe that developing your public speaking & presenting skills is not only one of the most valuable gifts you can give to yourself, it is also the most sought-after skill in the workplace.
The ability to communicate and connect with others with confidence, clarity and impact can help you to develop stronger relationships and increase your chances of success both in and out of the workplace.
The way you speak can have a significant impact on whether you succeed at an interview, excel at work, avoid conflict and even change the world.
Whether it's personal or business success, reducing stress or winning friends and influencing people, it's critical that you learn how to find, value and express your true voice.
Presentation Training for Charities
High impact presentation skills training isn't something reserved for the commercial businesses. In fact, charitable organisations need help too. Therefore, presenting in a way that is clear and compelling can make a significant difference to charities. Our training is tailored to each charity's communication challenges and objectives. In short, we love helping charities through our presentation skills training courses.
Charities are vitally important to society and are working hard, each in theire own way to make a difference in the world.
We love helping them to inspire, persuade and motivate others to support them.
Our presentation skills and public speaking training courses are mindfully crafted to help each organisation meet their specific challenges and objectives. Communicating as effectively as you can with the public, partners, and suppliers is vitally important.
With our experience of helping some of the most successful brands in the world present and speak with greater power and presence we can help your charity too. At Mindful Presenter we understand that as a charity you don't have the same training budgets of many of the big commercial companies, so we are here to help.
Free Presentation Style Review
A key element of what it takes to be a Mindful Presenter is having a high level of self-awareness.
There are many different types of styles of presenting and our free online quiz will help you to attain a level of understanding as to just what your personal style and preference is.
With greater insight and clarity, you can begin to understand the impact you are likely to have on your audience and learn skills to adapt and modify your style where needed, whilst retaining your authenticity.
Please be completely honest with yourself in this assessment – no one else will see your answers!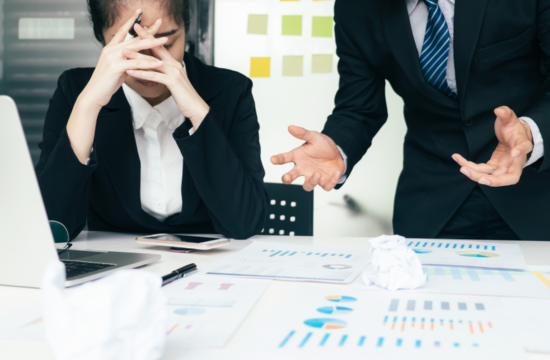 October 13, 2023
Preparing for and delivering an effective presentation at work is a challenge for many ...