Public Speaking
Coaching London

Transformative, public speaking coaching in London, skillfully tailored for busy professionals; not just executives.
In-person public speaking coaching in London
Do you need some help preparing for a conference presentation or important speech? Would you like to overcome your fear of public speaking? Is speaking with greater confidence and impact your goal? Work with us in a safe, supportive and confidential setting. Our one to one public speaking coaching in London will help you to achieve your goal.
The best in professional development
2 hours of undivided face to face attention with an expert coach will help you focus on specific challenges. Our 2 hour sessions can be arranged in your workplace if you're based in London. If you're not, we will bring our knowledge, experise and passion to you anywhere in the world via Zoom.
Whether you are giving an executive presentation or speaking with colleagues or clients, we can help. Mindful Presenter is leading the way in high impact public speaking coaching.
Expert public speaking coaching to meet your needs
Individual executive coaching and non-executive professional coaching. Personalised and highly targeted to meet your needs. Boosting your public speaking skills, helping you to stand out from the crowd.
Our one-to-one public speaking coaching in London offers you the opportunity and means of honing your personal presentation style. Mindful Presenter is challenging the status quo of presenting in business today. With the Mindful Presenter method you will learn how to lead and inspire change each time you present. Our cutting edge approach to public speaking coaching really works.
Our  expert communication coaches will equip you with the presentation skills to develop your own unique speaking style. We can help you to make the impact you wish to make in any situation.
You'd rather not go it alone?
If one to one personal coaching doesn't appeal to you and you'd prefer to learn with others in small group than you can book a place on our open workshop HERE.
We can tailor a one or two day training course specifically for your team
Our mindful approach to high impact training is deeper than traditional coaches. We will show you how to connect authentically with your audience. Help your team to find, value and express their authentic voice. Show them to lead each time they speak and connect with colleagues and clients with presence.
Book a coaching session
Is your business is based outside of London?  Would you prefer us to come to your place of work anywhere in the UK or Ireland to coach a group? Please contact us for a quote. Through Zoom video conferencing our coaching can help you present with confidence and authority wherever you are in the world. If you'd like to learn more about what a public speaking coach actually does, read our article here.
One to one coaching taliored just for you
Everyone we work with has entirely different personal challenges and objectives. That's why each individual coaching session is mindfully tailored.
Before working together, we will ensure that our highly trained experts learn as much about you as we can.
Helping you to deliver your best presentation
You've got an important presentation coming up and you need help, fast. Whether it's a helping hand to make sure you're on the right track, or you' simply want to stand out from the crowd. Your expert coach will focus exclusively on your personal challenges and objectives.
We will give you the feedback, ideas and tools to achieve your goal.
Results driven personal coaching for people at all levels 
It totally transformed the way I look at presenting.

I found the coaching incredibly useful thank you very much.

It made me think a lot about my presentation skills and many other things. Sometimes I think you can't teach an old dog new tricks, but in this case it could not be further from the truth.

Thanks very much for what proved to be a very valuable experience – lots of actionable learning and I think it will be a great help in improving both self-confidence and content of future presentations I do.

I am a fairly cynical individual but I found this training to be both engaging and beneficial and I have already considered ways to implement what we learned not only into my presentations but into my daily management style. Maurice comes across with a high level of integrity and his high-level board experience adds confidence that what he is espousing during the training actually works.

Just wanted to drop you a note to say thanks for a great session on Friday, I found it extremely powerful.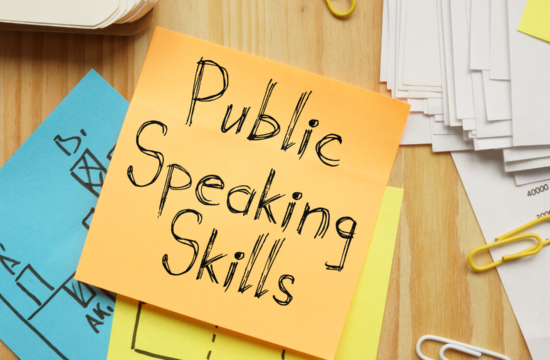 July 30, 2023
Would you like to present with passion? When Molly Wright became one of the ...