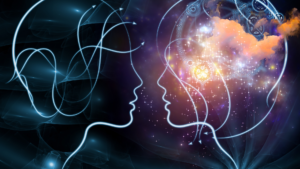 Are you a Mindful Presenter?
To be a really good presenter you don't have to be a slick, memorised and polished speaker who is word perfect.
Mindfulness is the key
In this context, you'll know if you are a Mindful Presenter if you have a high level of self-awareness.
That entails having real insight and clarity on:
– Your unique style of speaking
– Personal strengths, challenges and opportunities as a presenter
– Your audience. Who they are, what they care about and what they need
– How you connect verbally and non-verbally
– Your thoughts about yourself and your audience
– The value and impact of your message
– What helps and hinders you each time you present
– How you can connect with your audience emotionally as well as intellectually
There are many different types of styles of presenting and this style quiz will help you to attain a level of understanding as to just what your personal style and preference is.
Ask for feedback
The next time you present, have the courage to ask for feedback.
In a previous article I wrote, 'How to think like an effective presenter – 4 steps to set you on your path', I offered the following advice:
'Don't just take your own word for what's going on in your own mind, ask others too; get some feedback.
Create a safe environment to ask people you trust how they see you. Approach your family, friends and peers to give you their honest and direct perspective on some of your thoughts and behaviours. Ask them to play the role of an honesty mirror so that you can see what they see.'
In the meantime, if you'd like to explore the question 'Are you a Mindful Presenter', further, these 7 signs will help you.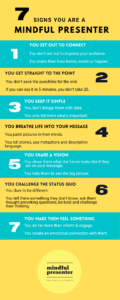 Are you a Mindful Presenter? If you need help becoming one
– Book yourself onto a powerful public speaking course.
– Invest in some really good one to one public speaking coaching.
– Get yourself some excellent presentation training
Image courtesy of Canva.com