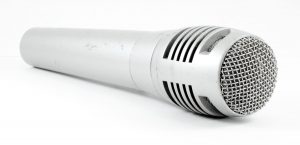 'Theresa May offers the 'British dream' but speech turns into a nightmare' The Guardian
'Theresa May's keynote speech at Tory conference descended into chaotic scenes' The Telegraph
'It is likely to go down as one of the most painfully agonising political speeches to watch in recent history.'  Independent
As a public speaking coach I believe that many have done Theresa May a huge disservice and their malice says more about them than the Prime Minister when it comes to rhetoric.
Politics aside, let's pause for a moment to examine what really happened
The first 30 minutes of her speech, unmarred by imbecilic interruptions and the curse of a cough, was pure brilliance. She opened her speech with a personal story sharing her consciousness of how society has changed. She also had the courage to say how she got the election wrong and the humility to apologise. From a public speaking perspective, what more could any audience ask for in grabbing their undivided attention, interest and curiosity?
Theresa May spoke with purpose, honesty and passion, which isn't as common as most of us would like to see among our leaders today. She went out of her way to share a little of her personal world with us and even went as far as to acknowledge, 'I know that people think I'm not very emotional. I'm not the kind of person who wears their heart on their sleeve.'
Amidst her expression of the facts, the failures and the frustrations, she delivered a speech with humour, self- disclosure and the resolve to say everything she could to galvanise her party.
'A professional is at her best regardless'
Rather than demeaning her for the actions of an irresponsible comedian who was clearly seeking nothing more than attention, she should be applauded. The incident opens up a very serious question of course about the Prime Minister's security arrangements but I'll leave her to sort that one out. In the meantime, I would draw people's attention to the courage it took to continue and the grace in which she did so.
If you were presenting in business and a comedian confronted you out of the blue with a P45 imagine how difficult it would be to continue as though nothing had happened. There is a lesson in this for all of us as speakers and presenters; a professional is at her/his best regardless.
To her credit she also brilliantly used the opportunity to turn her attention to the opposition.
As for her persistent cough; was it irritating? Yes, of course. Did it affect her speech? Inevitably it did. For me however, it is the mark or a true professional to continue to speak with such fortitude under such difficult circumstances.
Whatever our political views may be I would like to congratulate Theresa May on a job well done.
I'm sure you would like to make your own mind up and can review the full speech here:
If you need a little help developing your public speaking voice:
– Book yourself onto a powerful public speaking course.
– Invest in some really good one to one public speaking coaching.
– Get yourself some excellent presentation training