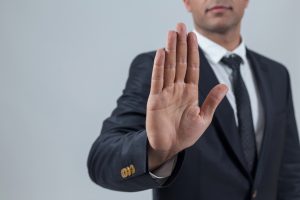 A really good presentation coach can make an enormous difference to anyone looking to connect with their audience in a way that is confident, compelling and memorable.
At Mindful Presenter our presentation skills and public speaking coaches know exactly how to help you to  get the results you need through the way you present your ideas.
We make it our business to be the very best at what we do to help you to connect with your audience.
That means that we do our best to also understand what our fellow presentation coaches are doing in other companies across the world to ensure we are at the forefront of our game.
As difficult as it may be to believe,there are still some presentation skills coaches misguiding professionals by telling them to:
– Stand still
– Never say 'err', 'umm' or 'uh'
– Never ever put your hand in your pockets
– Be who they want you to be rather than be the best version of yourself
– Follow their long list of 'rules'
Presentation skills coaches with a long list of rigid do's and don'ts are fueling the global dilemma of professionals sounding the same each time they stand to speak in business. They don't serve us well in terms of inspiring and empowering authenticity.
Don't listen to them.
Consider Tony Robbins
The award winning speaker and internationally best -selling author is arguably one of the highest paid, most recognized and highly regarded public speakers in the world today. He has addressed audiences at the British Parliament, Harvard Business School, the Gorbachev Foundation's Cold War Forum, the Presidents' Summit for America's Future, the State of the World Forum, Vice President Al Gore's Putting Customers First Conference, and the World Economic Forum.
His TED speech is one of the top ten most viewed in the history of TED, with more than thirteen million views and he has even been recognized by Toastmasters as one of the world's greatest speakers, and awarded the Golden Gavel Award.
They probably don't get much bigger or more respected and sought after as a public speaker than Tony Robbins.
With that in mind I'd encourage you to take a look at his powerful 2006 TED talk in which you will see that in the first 90 seconds alone of him speaking he has one hand in his pocket for 30 seconds and then puts his hand in his pocket a further 12 times during his 20 minute talk.
If that doesn't distract you then how about the fact that he paces up and down the stage no less than 81 times during that same 20 minutes.
Can you imagine Tony Robbins following 'the rules'?
The truth
At Mindful Presenter we believe that a bad habit is 'anything that we do repeatedly to the point of distraction.
The truth is, there is absolutely nothing wrong with having a hand in your pocket from time to time.
When you watch the video you will see that it isn't at all distracting and the only reason I noticed it was because I was looking for it. If Tony had kept his hand in his pocket for the full twenty minutes or worse still repeatedly put both hands in his pockets for some length of time then I agree that would have been a little off putting.
My point is that there is nothing at all wrong with putting your hand in your pocket, standing with your arms folded, on your hips or even holding a pen; unless you do it all of the time or so much so that it becomes the focus of your audience's attention.
Every presentation coach in the world today talks about the need for authenticity when speaking, and at Mindful Presenter we encourage you to be you; even if that means like Tony Robbins you have your hand in your pocket from time to time.
If movement is also a key part of who you are then that works too; once again as long as it's not off putting by you pacing mindlessly up and down the platform.
Consider Sir Ken Robinson
Sir Ken Robinson, PhD, is one of the world's leading speakers and internationally recognized leaders in the development of creativity, innovation and human resources in education and in business.
His 2006 talk is the most viewed in TED's history with over 30 million views. As if that isn't recognition enough in 2011 ,he was listed as "one of the world's elite thinkers on creativity and innovation" by Fast Company magazine, and was ranked among the Thinkers50 list of the world's top business thought leaders.
When you listen to his 2006 TED Talk you will see that in the first 5 minutes alone, Sir Robinson, one of the world's best  loved and highly acclaimed speakers uses the unforgivable 'verbal graffiti' 'err' at least 16 times.
I wonder if the 30 million plus people who have listened to that talk have dismissed and admonished him as a poor public speaker because of it.
Throughout  his 19 minute speech you will hear Sir Robinson 'umm' and 'err' a number of times but I'm certain you'll agree that not once does it diminish the quality and brilliance of his speech or our level of engagement with him and his message.
See what you think here:
Consider Amy Cuddy 
Her TED Talk in October 2012 has been viewed more than 22 million times and ranks #2 among the most-viewed TED Talks second only to Sir Ken Robinson.
She too 'errs and 'umms' 16 times in the first 5 minutes alone.
Consider Mary Roach:
In 2009, Mary Roach gives a TED talk which is viewed over 14 million times in which she also 'errs and 'umms' 20 times in the first 5 minutes alone.
Do you think less of Amy or Mary as speakers because of their 'errs' and 'umms'. Does it reduce their personal impact as speakers, adversely affect their message or your ability to engage with them
For most of us I'm sure the answer to each of these questions would be a resounding NO.
In fact, most of the people I have spoken with who have seen each of these videos hadn't even noticed.
Why don't we notice these things that so many professional coaches are telling us not to do?
The reason is, they have so many good habits. If you listen to and watch them closely you will see  many of these good habits at work:
Habit 1 -They acknowledge and reframe
Habit 2 – They focus on the audience
Habit 3 – They don't try to be perfect
Habit 4 – They stick to the point
Habit 5 –  They see the opportunity
Habit 6 –  They 'anchor' themselves
Habit 7 –  They practise
Habit 8 – They tell stories
Habit 9 – They use colourful, creative and compelling images
Habit 10 –  They involve their audience
Habit 11 – They use videos and props
Habit 12 – They use their voice
Habit 13 –  They stay in the present
Habit 14 – They know how to make friends
Habit 15 – They know what they are talking about
Habit 16 – They are consistent
Habit 17 – They are generous
Habit 18 – They help them to see the contrast
Habit 19 – They give them a good reason
Habit 20 – They give them hope
If you would like to learn more about these habits everything you need to know is included in the THE 20 HABITS OF TRULY BRILLIANT PRESENTERS
As you read these, please keep in mind that they are habits and not rules.
So, when shouldn't you listen to a presentation coach?
When you sense you are losing your authenticity
I really hope you enjoyed this post. If you did, please feel free to share it through your preferred social media channels below and subscribe to our mailing list so you won't miss any future posts.
If this article has inspired you to learn a little more about how effective your presentation skills are you may want to take a look at our presentation training and presentation coaching pages to see how we may be able to help you. You will also find a great deal of really helpful 'free' information in our Learning Centre.
Image: Courtesy of istockphoto.com