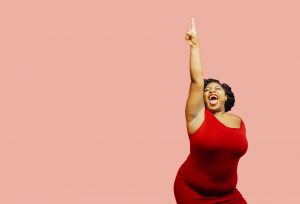 Do you have a clear 'M' POINT?
Presenting and speaking in public can appear exceptionally difficult if you don't know how to do it. Presentation skills training is always a great place to start but untill you are ready for that, focusing on your 'M POINT' will serve you extremely well.
The key to effective presenting is to pause, breathe and become really mindful about the opportunity long before you open your laptop.
Years of unconscious programming can lead to mechanical reactions in crafting densely populated slides. These often include everything you know and want to say, rather than what you need to say or what your audience needs to hear.
We are hard wired by habit to think, say and do the same things we always think say and do. Presenters are not exempt from this unfortunate frailty.
Presenting through habit often results in slides being spewed out like scripts based on the question, 'What am I going to say?'
That's always the wrong first question!
The mindful presenter finds her panacea to high impact presenting in mindfulness.
In the world of exceptional presenting and public speaking the journey through mindfulness entails finding your 'M' POINT.
What is your 'M' POINT?
Your 'M' POINT is your personal 'moment of truth'.
It's that precice moment in which you find perfect clarity and certainty of:
– Why you are presenting in the first place
– Why what you have to say is so important for your audience to hear
– What your precise message is and why it matters
– The difference what you have to say will make to your audiences lives
– How you want them to feel
– What you want them to do
– What the future will look like for them if they connect with and act on your message
Once you have clear, conscise and compelling answers to each of these questions you have reached your 'M' POINT; your 'moment of truth'.
The value
Finding your 'M' POINT  allows you to switch off your 'autopilot' and become a highly conscious change agent.
Presenting is always about changing something.
It could be changing:
– A mindset
– A level of understanding or appreciation
– A level of knowledge or clarity
– A belief
– An opinion
– A behaviour
– A decision
– An action
– A perspective
Your 'M' POINT will always include a clear vision of what you really want your audience to do when you've finished presenting:
– Approve my budget for the new project
– Sign off my proposal
– Buy my product/service
– Give me the resources I need
– Recommend me to their clients
– Support/help me
– Ask for more information about the initiative
– Ask for a proposal
It could simply be to understand, accept or change a view and act on that new position.
Remember, at this stage you still haven't even opened up your laptop yet. This is the part of presenting which requires you to retreat into the quiet of your own mind.  It's where you create moments.
Moments of:
– Introspection
– Reflection
– Honesty
– Curiosity
– Empathy
– Resepct
– Creativity
Once you have a much higher level of awaresness through mindfully asking and asnwering these questions the next step is to take another moment to understand the final crucial aspect of your 'M' POINT.
It's about motivation
Imagine that you are the operations director presenting to the executive team. Your 'want them to agree to buy and implement a brand new company wide CRM system. A message that may motivate your listeners to do so is that you have a means of not only increasing productivity, efficiency and sales but providing a platform for new opportunities and growth enabling you to increase market share. As helpful as that may sound, it's not enough; we need to delve deeper.
What's their motivation
What's in it for them?
What's the pain of not buying the software?
What's the pleasure and pay off of going ahead?
Why should they even listen to you?
What problems of theirs would this solve and what opportunities would it create?
What's the difference between the status quo and the new beginnings of tomorrow's CRM?
What's your motivation
What's in it for you personally?
Is it marketing you, your image, your brand, your knowledge, creativity, credibility?
Is it to make a difference and be recognized for the impact?
Is it to elevate your standing among your peers, superiors, colleagues?
Is it to develop your leadership skills?
Is it to increase your confidence, job security, chances of promotion or to attain kudos for you and your team?
Is it to make your audience's lives better, easier, happier, different…?
Some people say their motivation is simply that it's their job; that's what they are paid to do and that's it.
That may be so but we suggest you dig much deeper to find a more personal and powerful reason; nobody wants you to just do your job.
Focusing on your 'M' POINT isn't easy and it's something the mediocre presenter will run a mile away from. The mindful presenter understands the imporantace of it enabling them to craft a creative and compelling presentation.
If this article has inspired you to learn a little more about how effective your presentation skills are you may want to take a look at our presentation training and one to one public speaking coaching pages to see how we may be able to help you. You will also find a great deal of really helpful 'free' information in our Learning Centre.
Image courtesy of: Istock.com