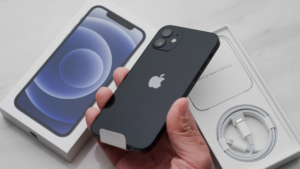 Yesterday, Apple CEO Tim Cook unveiled the birth of the iPhone 6, iPhone 6 plus and the Apple Watch.
His predecessor, the late Steve Jobs was long hailed as one of the best keynote speakers and presenters in the world.
It could have been no easy feat to follow in the footsteps of such a highly acclaimed orator at such an important time.
Countless articles have been written on the captivating delivery of Steve Jobs keynote launch of the very first iPhone in 2007.
You may remember his opening line:
"This is a day I've been looking forward to for 2 ½ years. Every once in a while a revolutionary product comes along that changes everything"
That's all it took and the rest was history as they say
A speech fraught with passion, gravitas, conviction.
Its conversational delivery made it difficult for others to compete, especially in the world of technology.
Then  along came Tim Cook 
Cook is not quite Jobs when it comes to public speaking
Despite that, he gave superb keynote yesterday at such a significant milestone.
Taking the worlds most influential technology company in to a whole new category.
After a brief introductory video spelling out Apple's ethos, Tim Cook opened by saying:
"Those words mean a great deal to us, they help us to express just how we see things differently. On this stage 30 years ago Steve introduced the Macintosh to the world."
A well-timed and respectful tribute to his predecessor
This positioned him extremely well for what he had to say next:
"Today we have some amazing products to share with you and we think that at the end of the day that you will agree that this too is a very key day for Apple"
From that moment on I believe that the late Steve Jobs would have been very proud of Tim Cook.
Whilst he's different, with his own delivery style, Tim Cook also serves Apple proud when it comes to his speaking prowess.
There are some striking similarities between the two speakers
Tim Cook took great advantage of using powerful images and ditching the bullet points as you'd expect; as did Jobs.
Sharing a conversational style and approach with the late Jobs, he also knows how to build drama.
He used the power of the pause to great effect throughout his speech.
The greatest honour Tim Cook could have probably paid to Steve Jobs was when in classic Jobs style, he said:
"We're not quite finished yet, we have one more thing"
His commanding presence, perfect pacing and clear passion served him well.
Being a fan of all things Apple, I was delighted to see Tim Cook perform so well as he leads one of the world's best loved brands to the next stage of its development.
Long may it continue, great job Tim Cook. 
If you need help developing your public speaking and presentation skills:
– Book yourself onto a powerful public speaking course.
– Invest in some really good one to one public speaking coaching.
– Get yourself some excellent presentation training
Image: Courtesy of: Canva.com