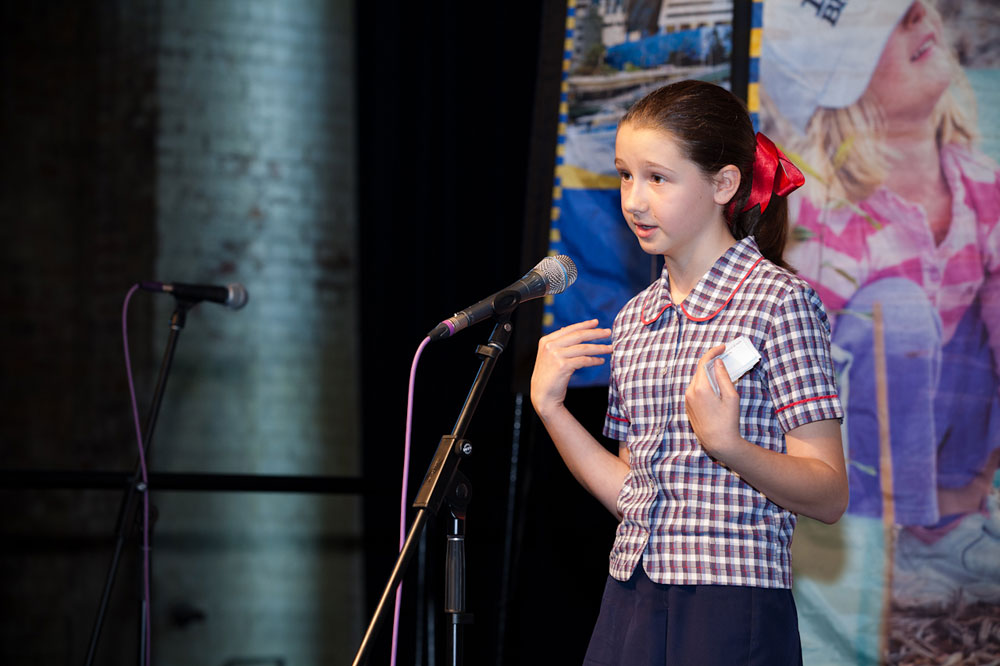 Public speaking is the most important skill in the world today.
Communication changes the world
There are a great number of reasons why public speaking is the most important skill in the world.
It brings with it the power to:
– Influence and persuade
– Win over the crowd
– Motivate and inspire
– Break down barriers
– Lead change
– Form connections
– Bring people together in the face of adversity
– Share our knowledge, passion and insights
– Build trust
– Create opportunities
– Resolve conflict
Effective communication is the jewel in the crown of society
Without communication skills, the ability to progress in the working world and in life itself, would be nearly impossible.
Public speaking is the most important skill in the world because it holds the key to communicating with confidence, clarity and impact.
Despite it's significance, it remains the most dreaded form of communication
It is often perceived as a significant threat to our reputation, credibility, image and self-worth.
Learning to excel in this important skill can be transformational to our personal and professional success.
Speaking is easy, so why is public speaking so challenging
Speaking is something we begin to learn at the age of 9 or 10 months old.
Once we have grasped it, with a few corrections here and there, over time, it becomes a largely autonomic, habitual function.
As a young boy at school I was taught to read, write, remember and repeat.
I was spoken at all day long
I was occasionally offered the opportunity to speak in the expectation that I would raise my hand to answer a question.
Raising my hand to potentially be ridiculed and judged by my class mates if I got the answer wrong, wasn't something I was eager to do.
I knew the answer but I simply didn't have the confidence to share it
Despite all of the advances in education, communication skills and public speaking is still not given the place and attention it so greatly needs.
It is arguably, easier to train someone to use a piece of technology, machinery, process or system than it is to help them to communicate in a way that is calm, concise and purposeful.
Just imagine the impact on our society and businesses if public speaking was recognised as the most important skill.
Imagine the surge in self-esteem, creativity and contentment of so many more people speaking with passion and authenticity.
Here are a just a few of the people and organisations we have worked with in the last week demonstrated the value and impact this important skill.
1.  Awareness
A man who despite having faced his own personal health challenges and holds a senior position with an insurance company, is campaigning tirelessly to raise awareness of the widespread impact of kidney disease. He uses his voice in public speaking to champion the research and support needed.
He is intent on developing his speaking skills to ensure that his voice is heard.
I have no doubt that he will succeed and use his voice to help save many lives.
If you would like to support him and the fabulous work Kidney Research UK are doing, you can learn more through their facebook page:https://www.facebook.com/kidneyresearchuk/
2. Passion
A young lady working extremely hard in the corporate world, recognises that her true passion is to help young people.
She is intent on helping them in the best way she can by becoming a teacher.
To succeed in her quest, she recognises the need to develop her confidence and speaking skills to help shape the future of our young people in the teaching role she aspires to achieve. She too will undoubtedly succeed.
Through finding her own authentic voice, she will help a great number of young people to be heard as well.
3. Success
A young university graduate who has two goals.
The first of which is to make a success of himself to enable him to repay his parents for their significant investment in his upbringing and education.
The second is to leave a legacy by making a difference to the financial support of small businesses like the very one he has just started.
He is an extremely bright, gifted, and creative young man who appreciates the potential value of his voice. He's looking to develop his speaking skills to repay his parents and leave his legacy.
It's an honour to help someone so young in his quest to make a difference.
4. Vision
A senior finance professional working for a global company who is tired.
He is tired of sitting around the board room table listening to the same people, say the same things, in the same way every month.
He has a strong desire to challenge the status quo and break the monotony of these painfully boring and repetitive meetings.
His intention is to develop his communication skills to raise his game and that of his colleagues. He is clearly a leader, and the world will thank him for his foresight and courage.
5. Pride
A very proud father who was extremely nervous about giving his only daughter away at her wedding and having to make a speech after the ceremony.
His intention was to honour, respect and give his daughter and son-in-law his blessing and best wishes.
He knew that he had to have the confidence and tools to deliver his speech in a way that would celebrate his daughters marriage and make her proud.
I have no doubt that his daughter will appreciate his efforts.
6. Drive
A hugely successful global brand who recognise that their organisation is far more than a business.
They exist to make the world a much safer place for all of us and to save lives in the process.
Employing some of the most intelligent people you could imagine and using the most advanced technology and engineering systems in the world, they know that it is ultimately their voice that will continue to make the world a safer place.
They are helping everyone in the organisation to find their true voice and to communicate more effectively.
'Words are singularly the most powerful force available to humanity. We can choose to use this force constructively with words of encouragement, or destructively using words of despair. Words have energy and power with the ability to help, to heal, to hinder, to hurt, to harm, to humiliate and to humble.'  Yehuda Berg
If public speaking isn't the most importat skill in the world today, what is?
If you'd like to learn more about the most impotant skill in the world today:
– Book yourself onto a powerful public speaking course.
– Invest in some really good one to one public speaking coaching.
– Get yourself some excellent presentation training
Image: Courtesy of flickr.com