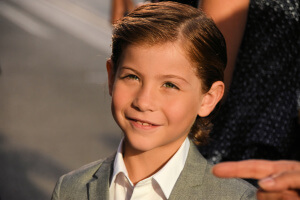 So much has been written about the skill of speaking and presenting in public; in fact I've written over 100 articles myself in the last year alone.
I've written an entire series about the 'Art and Science of Presenting', opening, closing, storytelling, anxiety, body language, and probably just about everything you may be able to think about on the subject.
Today it feels almost liberating to write about something you don't see every day yet could probably sum up over 2000 years of wisdom on the subject of speaking in public; and it all comes from the speech of a 9 year old actor, Jacob Tremblay.
In our exhaustive efforts to be business like, professional and impress it's easy to come across as someone you are not.
Sometimes we just need to remember the 9 year old that's still inside each of us.
Actor Jacob Tremblay took home the Critics' Choice award for best young actor/actress on Sunday and showed us all in less than 2 minutes how you can win the hearts and minds of your audience in an instant.
Training courses, book and blogs are fraught with complex models and structures for the perfect speech yet Jacob Tremblay offers what to me seems by far the simplest yet most powerful.
It only contains 3 parts:
A brilliant opening – guaranteed to get your audience's attention
"Woah. This is super cool, this is the best day of my life!"
A brilliant middle – making your message abundantly clear
As he tiptoes to reach the microphone with a beaming smile what he says next is even more than endearing:
"I first want to say thank you to all the critics who voted for me, it must have been super hard because of all the great actors in this category."
A brilliant close – keeping it real
"And I know where to put this. Right on the shelf right beside my Millennium Falcon!"
It seems to me that we often try to make life and business so complex and when it comes to presenting  it doesn't have to be that way; there is so much to learn from a 9 year old.
Watch the video here:
I really hope you enjoyed this post. If you did, please feel free to share it through your preferred social media channels below and subscribe to our mailing list so you won't miss any future posts.
Image: Courtesy of flickr.com