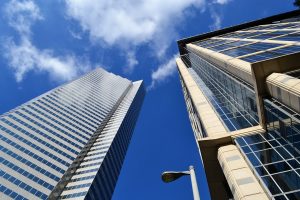 I enjoy networking, although, I really don't care too much for the elevator speech.
'Good morning, my name is John and I'm a partner at ABC; solicitors, accountants, marketing, training, etc.
We are based in Richmond, have been in business for thirty years . We not only give excellent customer service but we offer great value too.'
And so it goes on…
Who cares?
The world is full of solicitors, accountants and  training companies.
Does everyone really have their own unique selling point?
Most people use the concept of an elevator speech to communicates who they are.
That's nice, although, if that's all you say it's arguably boring.
What people really want to hear is how you can make their lives better, easier, happier or positively different in some way.
Those conversations don't often take place in an elevator
The term 'elevator speech' is interesting. That said, we all understand it's about getting to the point quickly.
Author Daniel H. Pink suggests that, "The purpose of the pitch isn't necessarily to move others to adopt your idea, it's to offer something so compelling it begins a conversation."
What do you have to offer that is so compelling?
Some people still call this offering, a unique selling point; USP.
The idea of having a strong USP has been around for decades.
For the most part it has served us very well.
The trouble is, we live in a world today where many people are saying largely the same thing.
They use the same words we have been using since the 1940's; excellence, quality, customer service, speed, etc.
We all want to stand out from the crowd and differentiate ourselves from our competitors.
Our customers have evolved faster than the elevator speech
They've heard it all before and are tired of the generic spiel.
Many of these have been meticulously rehearsed and often revolve around a model.
Perhaps its  – the 5 W's:
– What does your company do?
– Who does your company do it for?
– Why do they care?
– Why is your company different?
– What is your company?
Or, it may be the 9 C's:
– Concise
– Clear
– Compelling
– Credible
– Conceptual
– Concrete
– Customized
– Consistent
– Conversational
What about a nice acronym?
OPEN UP – Organized, Passionate, Engaged, Natural, Understand, Practice
ICEPAC – Interest, Comprehension, Emphasis, Participation, Accomplishment, Confirmation
CREST – Comparison, Reason, Example, Statistics, Testimony
SPIN – Situation, Problem, Implication, Need
SNAP – Simple, iNvaluable, Align, Priorities
NEAT – Needs, Economic, Authority, Timeline
When I'm looking for a service, I want someone who:
– Loves what they do
– Is really good at it
– Can help make my life better, easier, happier or positively different in some tangible way
– I can trust
– Can it do at the right price for me
Forget the elevator speech, Just Press the Button
What does that mean?
Tell people how you can help make their  life better, easier, happier or positively different in some tangible way.
At Mindful Presenter,
'We coach professionals to craft and deliver presentations with confidence, clarity and impact. Our focus is helping them to connect emotionally as well as intellectually in business presentations.We help people to deliver persuasive presentations with presence and authority.'
Now the conversation begins…
If you would like to learn how to 'Press the Button':
Book yourself onto a powerful public speaking course.
Invest in some really good one to one public speaking coaching.
Get yourself some excellent presentation training
Image: Courtesy of pixabay.com