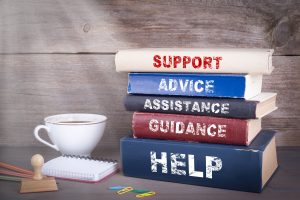 The need for highly effective presentation skills is profoundly evident in the workplace today.
Every day, in businesses all over the world professionals find themselves presenting in:
Meetings
Conference calls
Conferences
Networking functions
Important staff and management updates
Pitches to clients
Outside of those scenarios, arguably every conversation is a presentation. There is rarely a moment in business today where we are not trying to engage, influence or persuade someone.
Thankfully, history is fraught with invaluable lessons for us in terms of what works and doesn't work so well in achieving our communication goals. Despite that knowledge, it would be arrogant and remiss of any training professional to impose those lessons on others without understanding their specific challenges and aspirations.
Why?
Presenting our ideas to colleagues or clients with confidence, clarity and authority isn't easy.
Whilst many organisations still describe it as a 'soft skill' an increasing number of professionals disagree and consider it one of the hardest skills to master.
It's not something most of us are taught to do at school, college or university. We arrive in the workplace and just because we become experts at what we do it's expected that we can speak about it with ease.
It doesn't work that way!
The reasons public speaking and presenting can be difficult for so many people is long and often complex. Whether the challenge stems from anxiety, introversion or perfectionism we all need three things:
– To be taught the skill
– To receive feedback
– To be supported
When it comes to the first element contrary to popular belief 'one size does not fit all' when training people in the art of presenting. At Mindful Presenter our core passion and mission are to help professionals to find, value and express their true voice, with impact and authenticity. We fulfil the critical first need by coaching and training professionals but we need the help of leaders and organisations with the remaining two.
Despite how much time, energy and focus we invest in achieving our goal, sometimes there is a greater force at play. That force is a cultural and leadership energy which occasionally stifles free, honest and open communication that respects the individual.
Many of the requests we receive to craft and deliver presentation skills workshop include words such as:
'We would like to help our team get better at 'influencing and engaging others'.
'We need to improve the communication skills of our people'
In a world where we are overwhelmed with noise, information, pressure and social media any call to help people communicate more effectively is a noble one.
That said, on its on it isn't quite enough. When we ask leaders what they actually mean when using terms like influencing, engagement and communication many struggle to articulate and expand on the generic terms.
How can you help?
In a business world that is increasingly struggling to connect emotionally as well as intellectually every organisation with a desire and commitment to improving communication is ahead of the game.
That said, rather than identifying 'presentation skills' as a generic development need we urge HR leaders and learning development professionals to delve deeper.
That doesn't have to be as arduous as it may sound; it simply entails being able to answer a few vitally important questions:
– Has the organisation told the team in detail what they believe their current communication strengths and perceived challenges are as individuals?
 – What does the business need and what is missing in the way your team present and speak to each other today?
 – What does influence and engagement mean to you as a business and where and why specifically do you feel your team may need help.
 – Is there a gap in what the organisation believes the team needs and what they actually need and want?
 – Does the organisation have the leadership and organisation culture to support the way they want their team to speak in a safe and supportive environment?
Here at Mindful Presenter we passionately believe that public speaking and presenting is the most important skill in the world today.
Training and coaching offer enormous value in helping professionals to present their ideas with confidence and impact. You can help your team immensely by answering the above questions long before you seek a training provider.
That's just the beginning of the journey as once the team have had the highly tailored and specific training you've identified,  your role continues outside of the training room.
When they get home
– Take them to lunch
Within a week of your team returning from the presentation skills training workshop or coaching they attended take them to lunch and listen very carefully. Find out exactly how you can support them in using what they have learned that they believe would be helpful. Ask them what they need from you. Find out if there is anything at all that may prevent them from using the new principles they believe would make a difference.
– Lead by example
Avoid the culture of 'do as I say, rather than as I do'. In other words, they can go on the best training program in the world but if they come back to follow your lead as a bad presenter nothing will change. Have the courage to get help yourself too if you need it rather than expecting everyone else to change but you.
– Keep the communication doors open
Create a climate of trust and support by encouraging people to speak openly and honestly about where they still need help. Find out what's helping and hindering them to be themselves and speak with confidence.
– Find them a mentor
Support their development by finding the right person to mentor them. Find that person who presents the way they would like and need to speak and let them learn from their experience.
– Feedback; don't judge
Give them clear and respectful feedback and be very open to receiving feedback in return. Don't wait for months or until their performance review to let them know the impact they are having on others, create a culture of trust.
The question is, does your leadership or organisational culture support or stifle high impact presenting and communication?
I really hope you enjoyed this post. If you did, please feel free to share it through your preferred social media channels below and subscribe to our mailing list so you won't miss any future posts.
If this article has inspired you to learn a little more about how effective your presentation skills are you may want to take a look at our presentation training and presentation coaching pages to see how we may be able to help you. You will also find a great deal of really helpful 'free' information in our Learning Centre.
Image courtesy of: www.istockphoto.com