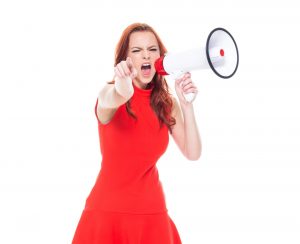 When it comes to presenting and public speaking I'm comforted by the fact that there are some timeless truths that haven't changed and are always worth repeating. 
Driven by our ambition to change how organisations inspire and engage people, we make it our business to share everything that we believe to be of value in helping professionals to connect with impact. 
The following extracts from forbes.com are worth pondering on if you have an important presentation coming up soon.
1. Believe in Your Audience 
"Employees mirror the enthusiasm, determination, and direction of a leader who shares innate confidence in their competence. With this understanding, employees learn to "act their parts" and exemplify the underlying expectations you hold."
Cheryl Conner 
The Core Presentation Skills Every Entrepreneur And Executive Need
Personal Note
We need to believe in ourselves too.
Regardless of experience we often meet professionals in our presentation workshops who are holding on to a lot of limiting beliefs about themselves as presenters.
A belief is nothing more than a thought we have repeated to ourselves over and over again until it seems to become true for us. 
Every presenter faces the test of challenging their own limiting beliefs and replacing them with more empowering ones.
2. Never Sell from the Stage 
 "The best relationship between speaker and audience is one of trust and authenticity. You can't achieve that happy state if you're selling them something. So keep your advice pure and your stage sales-free."
Nick Morgan
Nine Steps To Presentation Greatness
Personal Note
Remember the old saying 'People buy people first'?
It's true.
You don't have to sell anything, if they like you they will be more inclined to like your idea. 
Likeable presenters craft a conversation not a presentation.
3. Half as Long Is Twice As Good 
"Brevity isn't just "the soul of wit," it's what's going to ensure that your audience's attention span makes it to the finish line at the same time your presentation wraps up–not before. Ask yourself, if I can only remember three things, what must I remember? Boil it down to three six-word bumper stickers. Build the message around those three."
Kathryn Dill 
Never Give A Boring Presentation Again

Personal Note 
In another recent article  I wrote, I suggested that presenters should 'Think like a Tweet'. 
Summarise your entire message in 140 characters or less before you craft your presentation. 
4. Make your numbers pop 
"One of my favorite storytelling techniques is to make statistics jump off the slide. The president and CEO of Samsung Electronics , Boo-Keun Yoon, provided a good example of this technique in his keynote when he announced that 'last year Samsung delivered more than 665 million products to the hands of consumers around the world.' Most presenters would have stopped there. 
The Samsung CEO took it one step further and said, 'This number is set to increase to about 20 devices per second.' He stood quiet for a second and then said, 'There's another 20' as the audience laughed. Do you think the members of the audience will forget that Samsung delivers 20 devices per second? 
Not a chance."
Carmine Gallo 
5 Presentation Tips From CEO Keynotes At CES
Personal Note 
While you are at it make your entire message pop too.
Make everything jump out of the slide, not just the statistics. 
Think like a designer when building your deck, use high quality graphics, colour  and contrast.
Whatever you do avoid clip art, stock photos and obvious images.
5. Make a personal connection 
"If there is no personal reason that an audience should care about a speaker or their topic, they will rarely be bothered to listen or engage. The most vital and useful way to persuade your audience is by appealing to their feelings. 
First and foremost, listeners want to be inspired with stories, humour, images and examples — to engage their right-brain activities. Then, to drive your point home, utilize the left-brain data that corroborates the feelings. By engaging both the head and the heart, your audience will take away a memorable impression that is balanced and exciting."
Murray Newlands
Avoid These 6 Public Speaking Mistakes That Even Experts Make
Personal Note
One of the best ways to make a personal connection is the simple but challenging act of being present.
That means taking time to really be with your audience.
Tell them stories, let them into your world, be honest and real.
This is the second article in the short series of tips and suggestions from other presentation skills coaches who share our passion for leading and connecting each time we speak. 
I really hope you enjoyed this post. If you did, please feel free to share it through your preferred social media channels below and subscribe to our mailing list so you won't miss any future posts. 
Image: Courtesy of flickr.com