We are already rapidly approaching the end of the first week of 2015 and I wonder just how many of those  New Year resolutions have been broken already.
Research by the University of Scranton, Journal of Clinical Psychology suggests that last year the top 10 resolutions made were:
1. Lose weight
2. Getting organised
3. Spend less, save more
4. Enjoy life to the fullest
5. Staying fit and healthy
6. Learn something exciting
7. Quit smoking
8 . Help others in their dreams
9.  Fall in love
10. Spend more time with family
Less than half of them lasted 6 months
It really doesn't have to be that way though.
In my book 'Hamster to Harmony' I share a number of timeless secrets designed to help you step off the 'hamster wheel' to reinvent yourself and lead a life of harmony.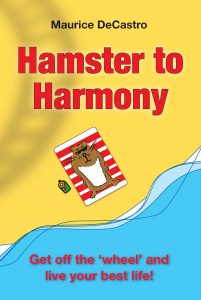 The New Year is forging ahead so until you get the chance to read my book take a look at the 12 steps in this slide share presentation. It will begin to give you some insight into how to create 'A Brand New You' for 2015.
To learn more contact us at hello@mindfulpresenter.com
I really hope you enjoyed this post. If you did, please feel free to share it through your preferred social media channels below and subscribe to our mailing list so you won't miss any future posts.
Image: Courtesy of flickr.com